The story of a girl with two names; one hidden.
The story of two kings; one hidden.
A story of two decrees: one to destroy a people, the other to save a people.
That which is hidden comes to light in this new musical adaptation of the Biblical story of a Jewish orphan who becomes Queen to the Persian Emperor, King Ahasuerus (Xerxes) at a time when his reign has become plagued with political intrigue, plots of sabotage and genocide that threaten the unity of the Empire.
A company of 80 actors, singers, and dancers with a live orchestra will transport audiences to the magnificent winter palace of King Ahasuerus in the 5th century BC Persian capital city of Susa.
Written and directed by David K MacAdam
Music arranged, orchestrated and conducted by Peter Vantine
For the latest news and a behind the scenes glimpse of the ongoing creation of our Esther production, premiering this September 20-29, visit us at www.Facebook.com/NewLifeFineArts
We invite you to comment, SHARE and LIKE our Esther Facebook event page as well.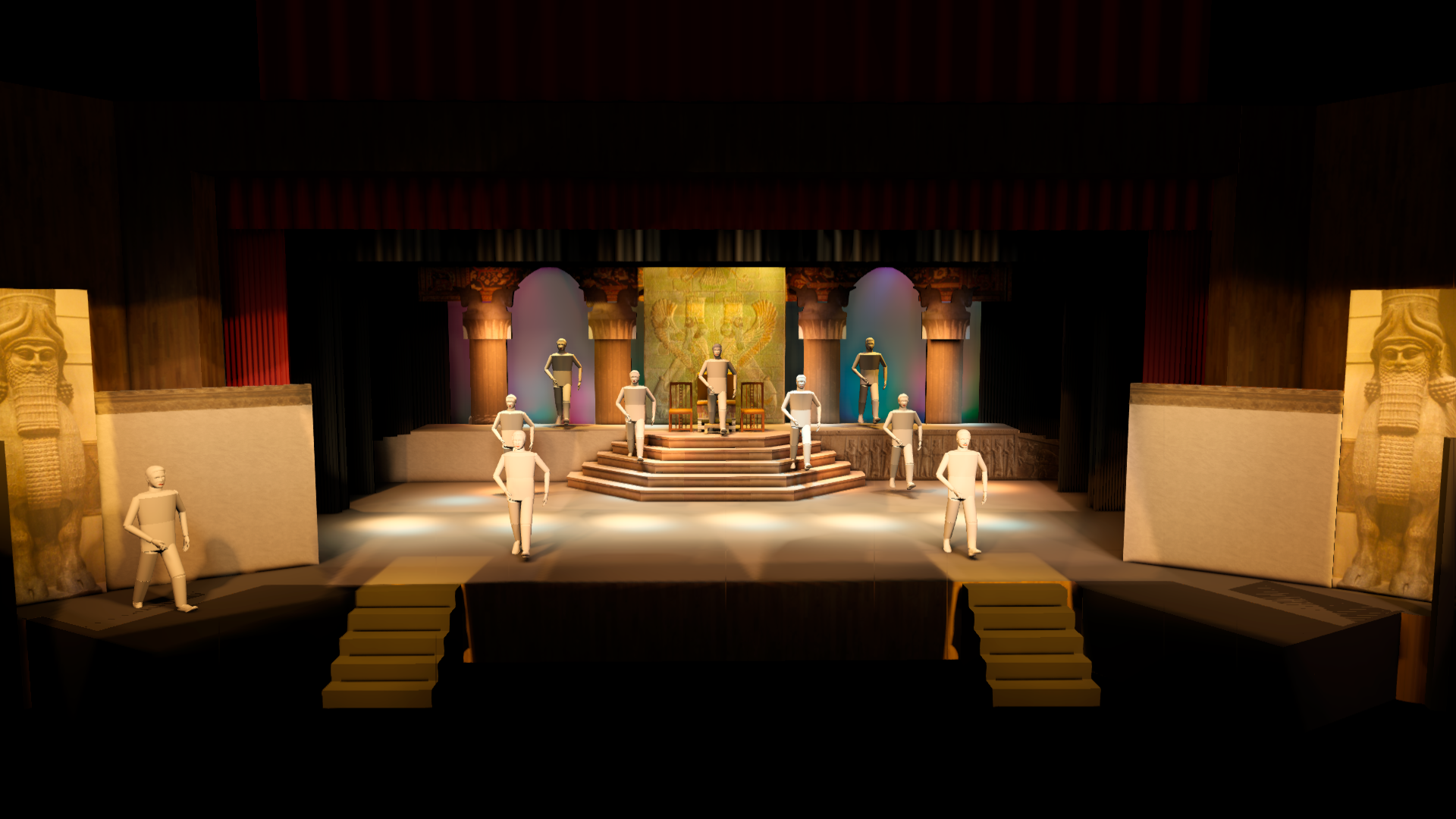 TICKETS Now Available!
nlfa.BrownPaperTickets.com
800.838.3006
Tickets will also be available for purchase from the venue box office beginning 1 hour prior to all showtimes.
All other ticket transactions, [sales, returns & exchanges) are managed by our agent at nlfa.brownpapertickets.com | 800.838.3006
A customer service representative can be reached by phone 24/7 at 800.838.3006 ext:1 for new sales; ext:2 for assistance with an existing order.
ADA Wheelchair accessible seating, along with adjacent companion seating (Row: K only), can now be purchased online or by phone in advance or at the box office while availability remains. Additional adjacent seating can also be purchased where available.
Performances will be held at the Groton Dunstable Performing Arts Center, 344 Main St. Groton, MA.
September 20, 21, 27, & 28 @7:30p.m.
September 21, 22, 28, & 29 @2:30 p.m.
Admission price for all ages will be $20 plus a per ticket service charge for this production.
Group Sales for parties of 10 or more are available by advance purchase only ($18)
via BrownPaperTickets by phone (800.838.3006 ext:1) or online nlfa.brownpapertickets.com
*Additional tickets purchased at the box office cannot be sold at the discounted group rate.
For our most up to date information please visit us at www.facebook.com/NewLifeFineArts
For non-ticketing inquiries, you may contact us at info@newlifefinearts.org or call (978)369-0061. Business Hours: Monday – Friday 9:30 a.m. – 4:30 p.m.