WELCOME TO THE AUDITION PAGE FOR
NEW LIFE FINE ARTS' PRODUCTION OF
"EBENEZER SCROOGE: A CHRISTMAS CAROL",
A SPIRITUALLY UPLIFTING MUSICAL ADAPTATION OF
CHARLES DICKEN'S CLASSIC TALE OF REDEMPTION.
AUDITIONS WILL BE HELD at the NEW LIFE MINISTRY CENTER, 221 Baker Avenue, Concord, MA
THURSDAY, SEPTEMBER 2
at 7 PM – 9:30 PM

SATURDAY, SEPTEMBER 4 At 9 AM – 12 noon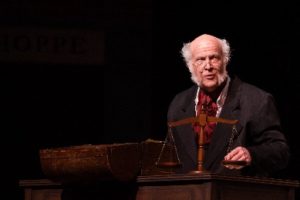 Join us for a spiritually uplifting musical that chronicles the transformation of the miserly curmudgeon, Ebenezer Scrooge. He is hardened to the tidings of Christmas until one Christmas Eve when he is confronted with his sinful past, his empty present, and his foreboding future. It is only through the Spirit's dealings that he is able to humble himself and become as a little child and be transformed by the power of the Living Christ of Christmas Day!
PLEASE READ THE AUDITION INFO before REGISTERING to AUDITION.
Rehearsals will take place beginning on September 23 on Thursday evenings (7 PM-9:30 PM) and Saturday mornings (9 AM to 12:30 PM)  at the New Life Ministry Center until November when Saturday run-throughs may go to 2:30 PM). Please plan to be available for those time slots. (A full schedule is downloadable here.)
Production Week involves Tech Rehearsals for all cast and crew on Sunday, December 5 (2:30 – 10:30 PM); Monday, Dec 6 (5:30 PM to 10:45 PM); Dress Rehearsals (Wednesday, Dec 8, Thursday, Dec 9, 5:30 PM to 10:30 PM). Participation is to be considered mandatory.
Performances: 7:30 PM Evenings (5:30 PM Cast Calls– Dec 10, 11, 17, 18) 2:30 PM Matinees (12:30 PM Cast Calls, Dec 11,12,18,19)
Strike the Set: All the cast are required to participate in the closing ritual teamwork as we serve one another and eat together and strike the set on Sunday, December 19 at 6:30 PM till as long as it takes.
We hope that many who do not get onstage roles would consider the privilege of serving on many off-stage roles- lights, sound, crew, house management, tickets, make up costume, set up, and construction week in the theater Nov 28 -Dec 3); Stage Crew Dec 3- 6; 8-12; 17-19).
HOW TO PREPARE FOR THE AUDITION
(Please note that auditions will be videotaped for the production team's reference.)
Practice and be prepared to sing the Christmas carol, "Hark the Herald Angels Sing". (click here for sheet music). You can either sing melody of the alternate written harmonies (alto, tenor, or bass).
Pick a scene appropriate to your gender, age, etc. from the Audition Packet and Role Chart and become familiar with that part and be prepared to read it (Memorization is a plus, but not mandatory). You may be asked to read an alternate part.
If circumstances prevent you from being able to audition in person, you may upload an audition video containing the three elements of song (Hark the Herald), and acting one of the scenes. Every video audition should consist of the participant's full body. If the participant is only auditioning as one character, they will need another person to read the lines of the other characters. That person can be on-screen or off-screen.
Audience responses from "Ebenezer Scrooge: A Christmas Carol."
"Absolutely blown away! The cast, sound, lighting were perfect and the refreshing view of Christmas was wonderful!" (D. O, Arlington, MA)
'A former Concord resident sent me an email to encourage me to come. I will be forever grateful to her! An inspirational experience. I loved every moment!" (M.B., Waltham)
"A stellar production. Scrooge's transformation was a delight to observe!" (J.T. Warwick RI)
"Outstanding!" (K.T. Maynard)
"I've never seen a production that emphasized the spiritual component of the story so well." (K.J. Concord)
The cast album is available for sale on iTunes
https://music.apple.com/us/album/ebenezer-scrooge-a-christmas-carol/1447330691
CDs can be purchased at the New Life Ministry Center.